A Farm for the People
About a 3-hour drive northeast of New York City is Grafton, NY, where at first glance, you might not imagine that something big is taking shape. It is here where you will find Soul Fire Farm, a 72-acre diversified family farm dedicated to ending racism and injustice in the food system. It was founded in 2011 by Leah Penniman and her partner Jonah Vitale-Wolff. Dennis Derryck, Founder of Corbin Hill, is a good friend and partner of Leah. Together, they have rallied around many of the same initiatives as they both have a passion for prioritizing the needs of the most vulnerable people in the food system.
Leah grew up in a rural, racially divided town, and has been farming for 22 years. Being in the minority as a brown-skinned child, the forest became a close friend and provided solace for Leah. This special tie she held with the land sparked her passion for environmental stewardship, and farming is where she was able to bring her passion for land and social justice together.
While Leah and her partner Jonah were living in the southend of Albany, they experienced a great deal of hardship in feeding their young children. Albany, NY is considered a food desert, however, Leah prefers the term food apartheid because it is a human created system of segregation and not a thriving ecosystem. There were no supermarkets, no farmers markets, and no community garden plots.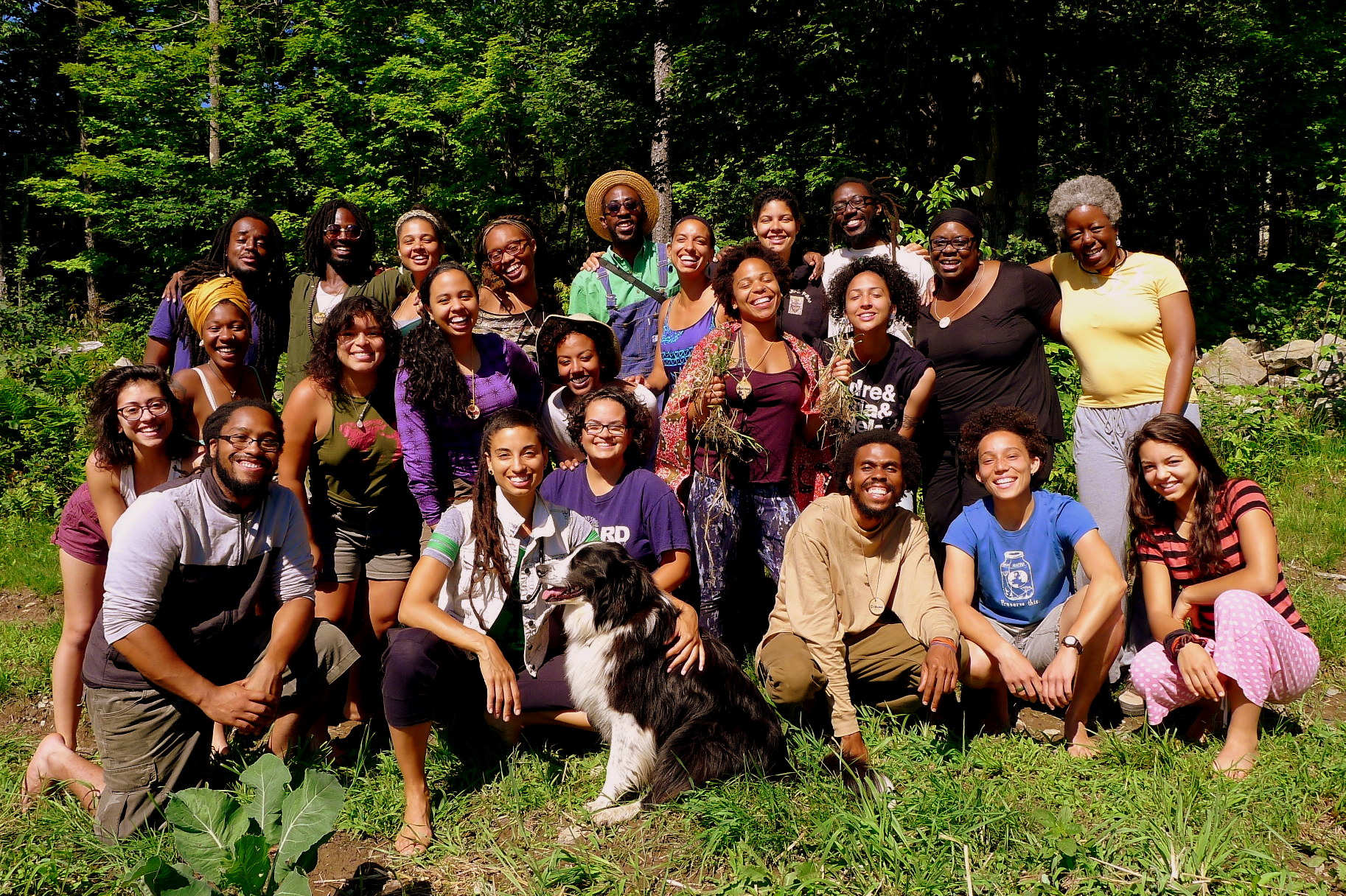 Leah and her family had to pay an exorbitant amount of money for a CSA share that was two miles walking distance. This long journey with two small children was not an ideal solution to their families' nutritional needs. Leah and Jonah had always dreamed of having a farm, but this is what gave the idea shape. They decided to purchase land and grow food in a way that directly met the needs of their neighbors on the block in the southend.
Soul Fire Farm works to address these challenges by making sure their food is accessible to people regardless of their income. Since 2011, the farm has since grown from a small, localized operation into a vibrant community that's becoming nationally recognized for their unique and powerful model.
Together, they not only produce amazing crops to feed and engage their community, they have a highly politicized mission whose work includes conducting training and immersion programs on farming and uprooting racism. Their analysis shows that the system is highly racialized, particularly around production, land ownership, and access, and behind the scenes, they are working to transform policies that disenfranchise people of color in the food system.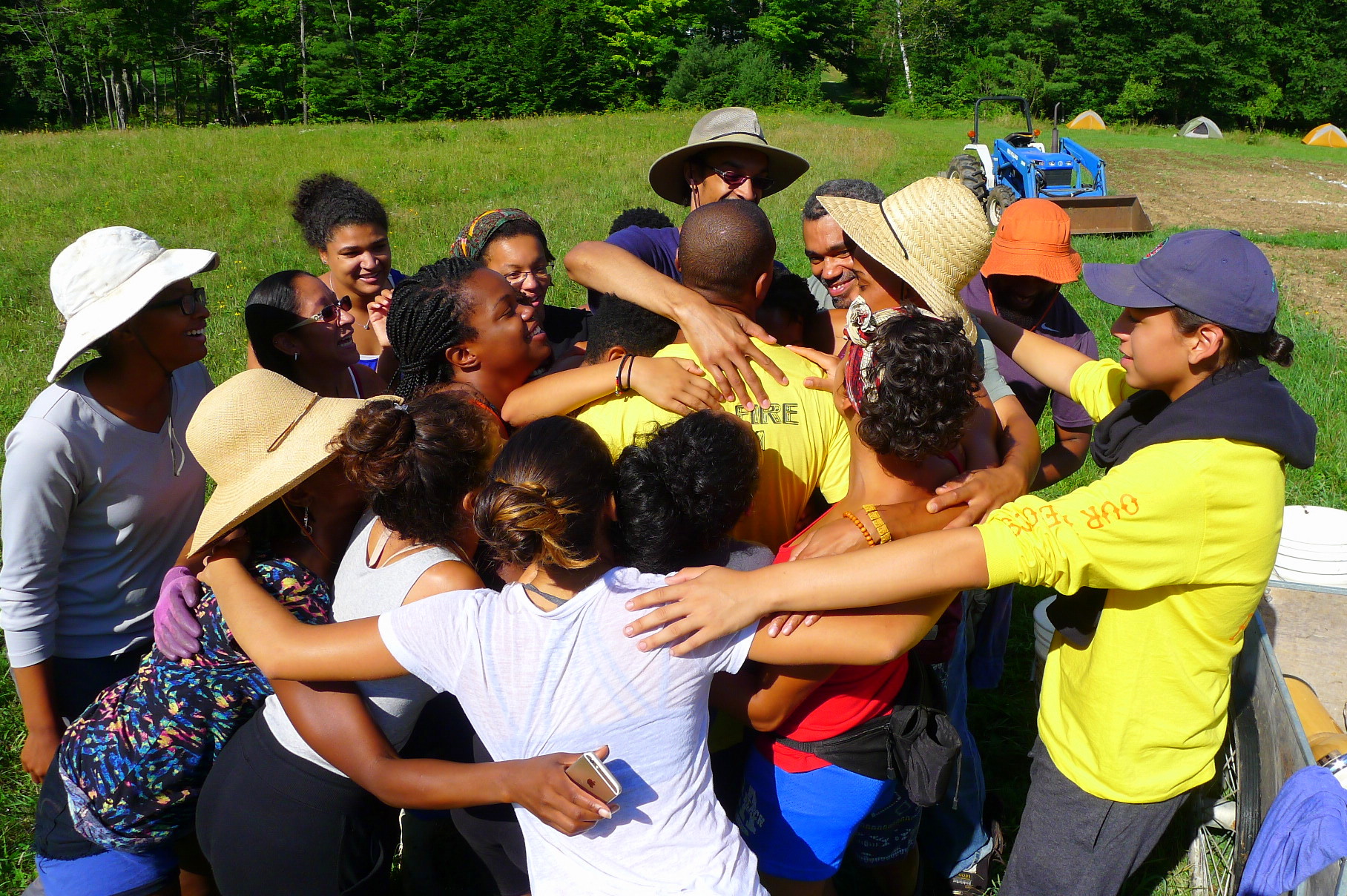 The bigger vision for Soul Fire Farm is to continue being responsive and adaptive to the needs of the community and the land. In solidarity and partnership, Corbin Hill will continue being responsive to the needs of you, our Shareholders, as well as to the needs of communities typically not served or underserved by local foods. We will continue to work with communities to develop innovative ways to better meet their needs. Our work with the Corbin Hill Road Farm will of course continue and is part of the longer term vision to create community ownership in the food system. This is essential because, without land justice, there can be no food.
Leah's work at Soul Fire Farm is truly inspiring. If you are a woman of color working in food or agriculture Leah encourages you with this, "People will have you think that farming and food justice are a white thing, or good food is a white thing. But we need to remember that our black women ancestors were actually the ones who created this whole idea of sustainable farming. Look at what Fannie Lou Hamer did with Freedom Farm Cooperative. Look at what Harriet Tubman did with the herbal medicine. Look at what our great, great grandmothers did with braiding the seeds they hand selected and bred in West Africa into their hair before boarding transatlantic slave ships. Look at the farmers at Tuskegee and what they came up with in terms of regenerative agriculture. These ways of being are in our DNA. They are our birthright and our heritage. And so engaging in this movement is a homecoming for us, and that is what we need to remember."
Crimini mushrooms are similar to white button mushrooms, but they are darker, richer, and offer a delicious earthy flavor and meaty texture. Because of their low moisture content, crimini mushrooms are great for sautéing. If you want to try something new with your mushrooms, check out the following recipe!
Ingredients
 
8 ounces cremini mushrooms, washed & stemmed
1 large jalapeno, minced
1 small onion, finely chopped
1⁄2 cup parmesan cheese, shredded (reserve 1/4 cup)
2 garlic cloves, finely chopped
1⁄4cup Italian breadcrumbs
1⁄2 cup butter or margarine
Salt and pepper, to season caps
Directions

1. Preheat oven to 400 degrees.
2. Mix jalapeno, onion, garlic, and 1/4 cup parm into butter.
3. Place caps on baking sheet and season to taste w salt/pepper.
4. Fill caps with butter mixture. Sprinkle remaining 1/4 parm over all the caps. Sprinkle 1/4 of bread crumbs over the parm coated caps.
5. Bake for 15 minutes or until mushrooms give up juices.
6. Broil to crisp up topping if not to satisfaction. Serve and Enjoy!

Recipe adapted from Genius Kitchen
Cook Time: 32 mins
For When All You Want Is A Creamy Mushroom Pasta
Begin by browning a good chunk of butter in a skillet—exactly how much depends on what kind of week you've had. As the butter begins to brown, add a handful of sliced mushrooms and let them cook down. Cremini works great, but any mix of mushrooms (such as maitake, shiitake, and king trumpet) would work.

After the mushrooms are nice and browned, add a bit of heavy cream—not too much, just enough to make everything creamy.
While the mushrooms are browning, boil a pot of heavily-salted water (you always need more salt than you think!) and add a box of orecchiette. I like my pasta al dente, so cook it a minute under the suggested boiling time.

Once the pasta's done, add the drained orecchiette to the skillet with the buttered mushrooms and a bunch of grated Parm and mix it all up. A sprinkle of chives on top lends a pop of color. Once plated, top it with as much Parm as you can physically grate and give it another good stir.

Recipe adapted from Bon Appétit